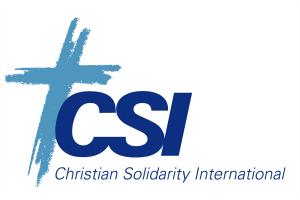 UN Security Council Refuses to Prevent Genocide and Protect Victims in Nagorno Karabakh
Christian Solidarity International Protests the Biden administration's "All Words, No Action" Policy
Yesterday, as Azerbaijan continued its attack on Armenian Christians, Azerbaijan's Foreign Minister was invited to a private reception hosted by Joe Biden, where the pair shook hands for a photo."
— Christian Solidarity International
ZURICH, SWITZERLAND, September 22, 2023 /EINPresswire.com/ — CSI notes with deep regret that yesterday, the UN Security Council failed again to act to halt Azerbaijan's aggression against the besieged Armenian Christian community of Nagorno Karabakh, at an emergency meeting held to discuss the crisis.
Meanwhile, Azerbaijan's Foreign Minister, Jeyhun Bayramov, was invited to a private reception hosted by U.S. President Joe Biden, where the pair smiled and shook hands for a photo.
At the Security Council meeting, while most members, including the United States, lamented Azerbaijan's 10-month-old blockade and use of military force, no state supported Armenia's proposals for a UNSC Resolution calling for:
1) Deployment of a UN interagency mission to Nagorno Karabakh to monitor and assess the humanitarian and security situations.

2) Ensuring that the ICRC be allowed to fulfill the full scope of its humanitarian mandate.

3) Withdrawal of all Azerbaijani military and police from all civilian settlements in Nagorno Karabakh.

4) Exploration of possibilities for the deployment of a UN-mandated peacekeeping force.
The Armenian Foreign Minister warned, "Azerbaijan's intention is to complete the ethnic cleansing of the Armenian population of Nagorno-Karabakh." He described the deteriorating human rights and humanitarian crisis for the region's 120,000 Armenian Christian inhabitants in the following stark terms:
"Stepanakert and other cities and settlements came under intense and indiscriminate shelling with use of missiles, heavy artillery, combat unmanned aerial vehicles and aviation, including prohibited cluster munitions. The current aggression came as a culmination of a 10-month blockade of the Lachin Corridor and forced starvation imposed on the people of Nagorno-Karabakh. Severe shortages of food, medicine, fuel, natural gas, electricity and other essential goods had already brought the vulnerable people of Nagorno-Karabakh to the brink of humanitarian catastrophe."
CSI's contacts trapped inside Nagorno Karabakh confirm this grisly reality, as they plea desperately for help. Last December, CSI issued a Genocide Warning for Nagorno Karabakh. It was amplified in August by the first Chief Prosecutor of the International Criminal Court, Luis Moreno Ocampo.
In response to the Armenian foreign minister's statement, U.S. Ambassador Linda Thomas-Greenfield urged Azerbaijan to stop its military actions, and to respect human rights and humanitarian law. But she stopped short of endorsing any proposal for concrete action and failed to reaffirm the people of Nagorno Karabakh's right to self-determination – a fundamental human right laid out in the UN Charter, which the United States had previously insisted on for Nagorno-Karabakh as a co-chair of the OSCE's Minsk Group.
Just five days before Azerbaijan began its new offense, Yuri Kim, the acting Assistant Secretary of State for Europe, promised that the U.S. "will not countenance any action or effort – short-term or long-term – to ethnically cleanse or commit other atrocities against the Armenian population of Nagorno-Karabakh."
"CSI is dismayed but not surprised that President Biden has again adopted an 'all words, no deeds' policy at UN Security Council, during a crisis when international human rights and humanitarian law are blatantly contravened by brutal U.S.-backed dictatorships," stated CSI's International President, Dr. John Eibner.
"American inaction in defense of the human rights of the Armenian Christians of Nagorno Karabakh signals a readiness to trade the lives and liberty of the weak in exchange for benefits accruing from partnerships with repressive regimes," Eibner continued. "Washington has overriding interests in Azerbaijan's oil and gas sector and in Azerbaijan's dictatorial state as a regional military and intelligence instrument to be used against Iran and Russia."
Thirty years ago, Eibner and the Baroness Cox co-authored the groundbreaking report Ethnic Cleansing in Progress: War in Nagorno Karabakh. The ethnic cleansing of Armenian Christians today continues, step by step, in full gaze of Washington and the entire international community.
Joel Veldkamp
Christian Solidarity International
+41 762581574
email us here
Visit us on social media:
Facebook
Twitter
YouTube


Article originally published on www.einpresswire.com as UN Security Council Refuses to Prevent Genocide and Protect Victims in Nagorno Karabakh
The post UN Security Council Refuses to Prevent Genocide and Protect Victims in Nagorno Karabakh first appeared on Social Gov.
Global News - Social Gov originally published at Global News - Social Gov