Donald Trump has had a rough few weeks! In addition to his controversial comments about women being punished for having abortions, and the charges filed against his campaign manager Corey Lewandowski, Trump is now being accused of possibly violating state election laws.
With 42 delegates up for grabs, Trump is hoping for a come-from-behind win in Tuesday's Wisconsin primary. According to the Milwaukee-Wisconsin Journal Sentinel on Tuesday, Trump's actions at a polling location on Tuesday are being looked into by the Wisconsin Government Accountability Board (GAB).
Trump showed up unexpectedly outside of a polling location identified as Waukesha Fire Station #5, where he greeted potential voters as they entered the building. A Trump supporter took pictures of the occasion, and posted them on Twitter.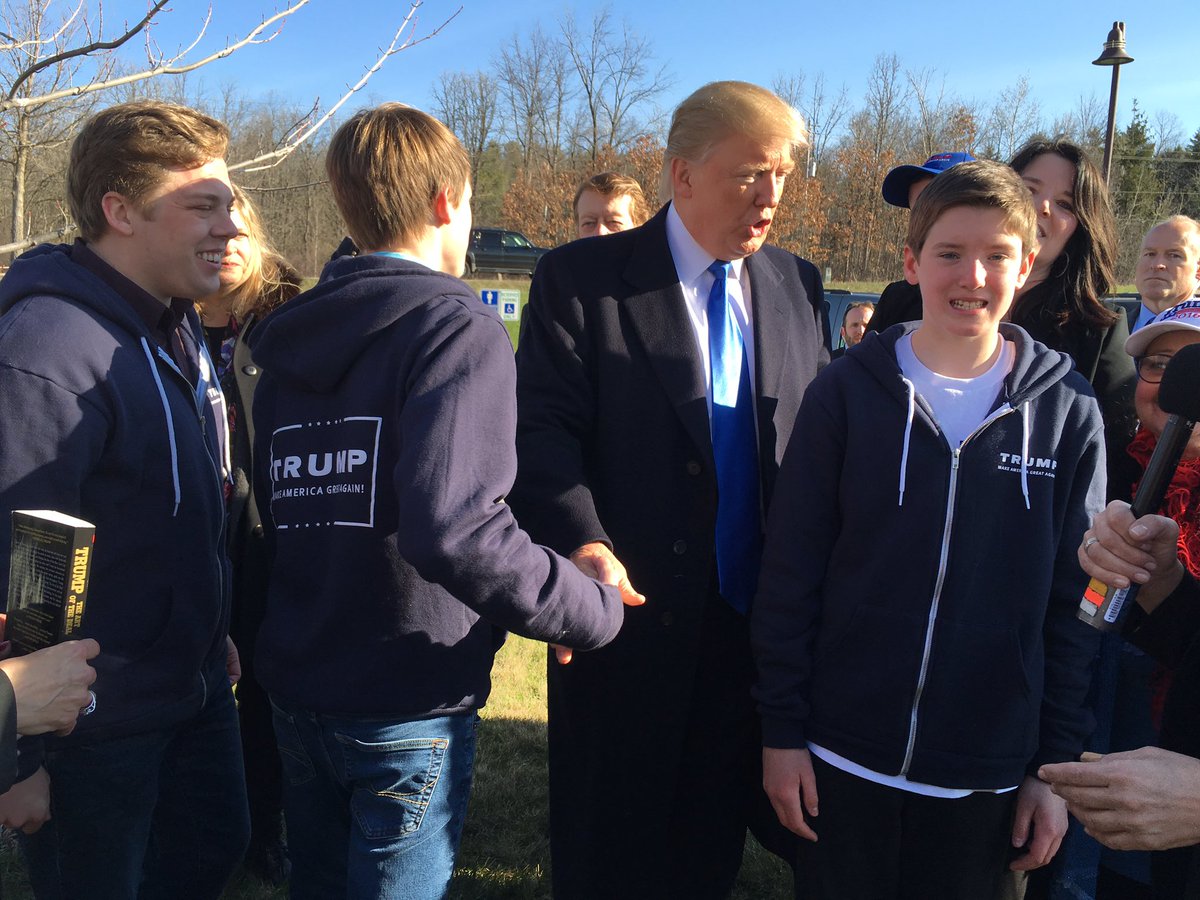 Wisconsin state administrator Michael Haas notes that state election law forbids any candidate from campaigning in anyway within 100 feet of a polling location.
The GAB has confirmed that they are currently investing the situation, and have contacted the Trump campaign. Trump hasn't released any statements as of yet, but we will update if he does.